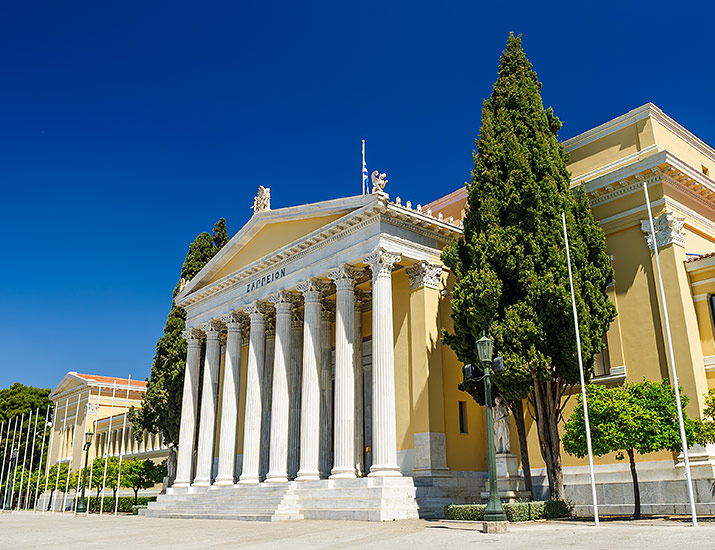 The Zappeion is our most celebrated Conference and Exhibition Hall, right in the very heart of Athens. It was built in the 1880s and bore witness to all the major social, cultural and political events of the years that followed. As early as in 1896, it served as the fencing venue at the revival of the Olympic Games of the modern era. In 1979 its courtyard welcomed the European delegations at the signing of Greece's Accession to the EEC.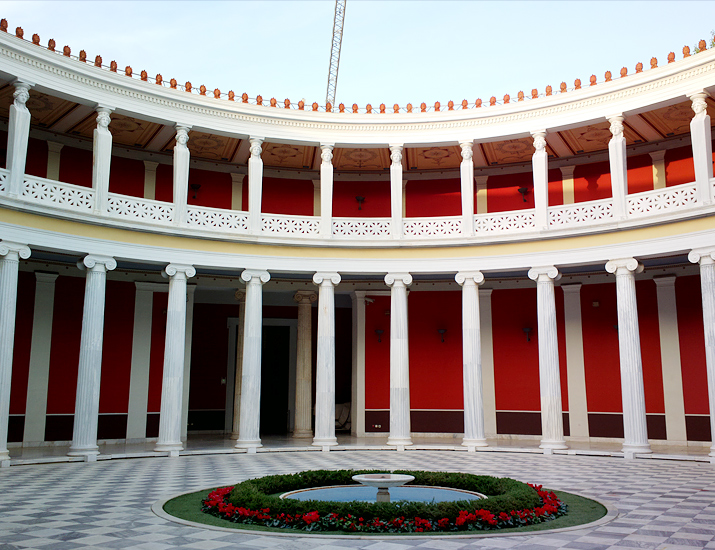 It is located next to the National Garden, only a few steps away from the all-marble Panathenaic Stadium, or a short walk from Hadrian's Gate, the Temple of Olympian Zeus, the Odeon of Herodes Atticus, the Acropolis, Plaka, Syntagma Square, the Parliament or the Presidential Mansion.
The Zappeion is also well acquainted with philately. It hosted two memorable anniversary events: The world exhibition of Olympic and Sports stamps "Athens 1896-1996", on the occasion of the centenary of the Olympic Games in 1996, and an exhibition with treasures from the Philatelic and Postal Museum for the 150th anniversary of the first Greek stamp in 2011.