Exhibitor: General State Archives, Athens
Exhibit: The genesis of the Hellenic Post
Since the second year of the 1821 Greek War of Independence, the urgent need for a speedy and efficient mail service came up. It would primarily take care of orders and messages between the fighting units and/or their headquarters.
At the beginning the task was entrusted to Athanassios Kardaras under the Command of General Theodoros Kolokotronis. Each year, to the end of the war, and after a call for tenders, the successful bidder for the mail service was always the same A. Kardaras, as he was the only one who actually possessed the necessary means to do the job.
The exhibit includes several documents from the early period of the War of Independence until the first years of the establishment of the new State. Each narrates its own part of the story of the genesis of the Hellenic Post.
Anthony Virvilis RDP FRPSL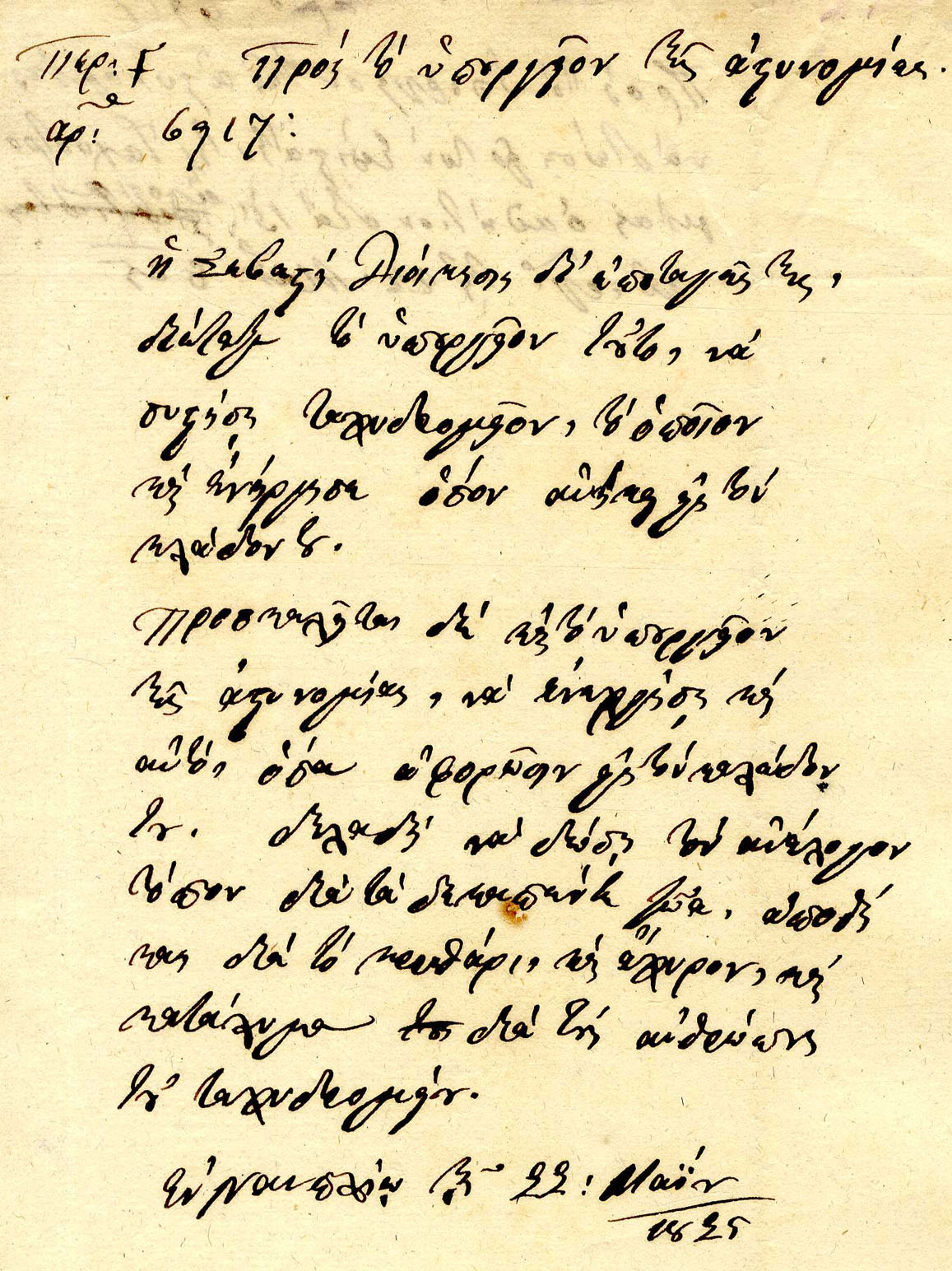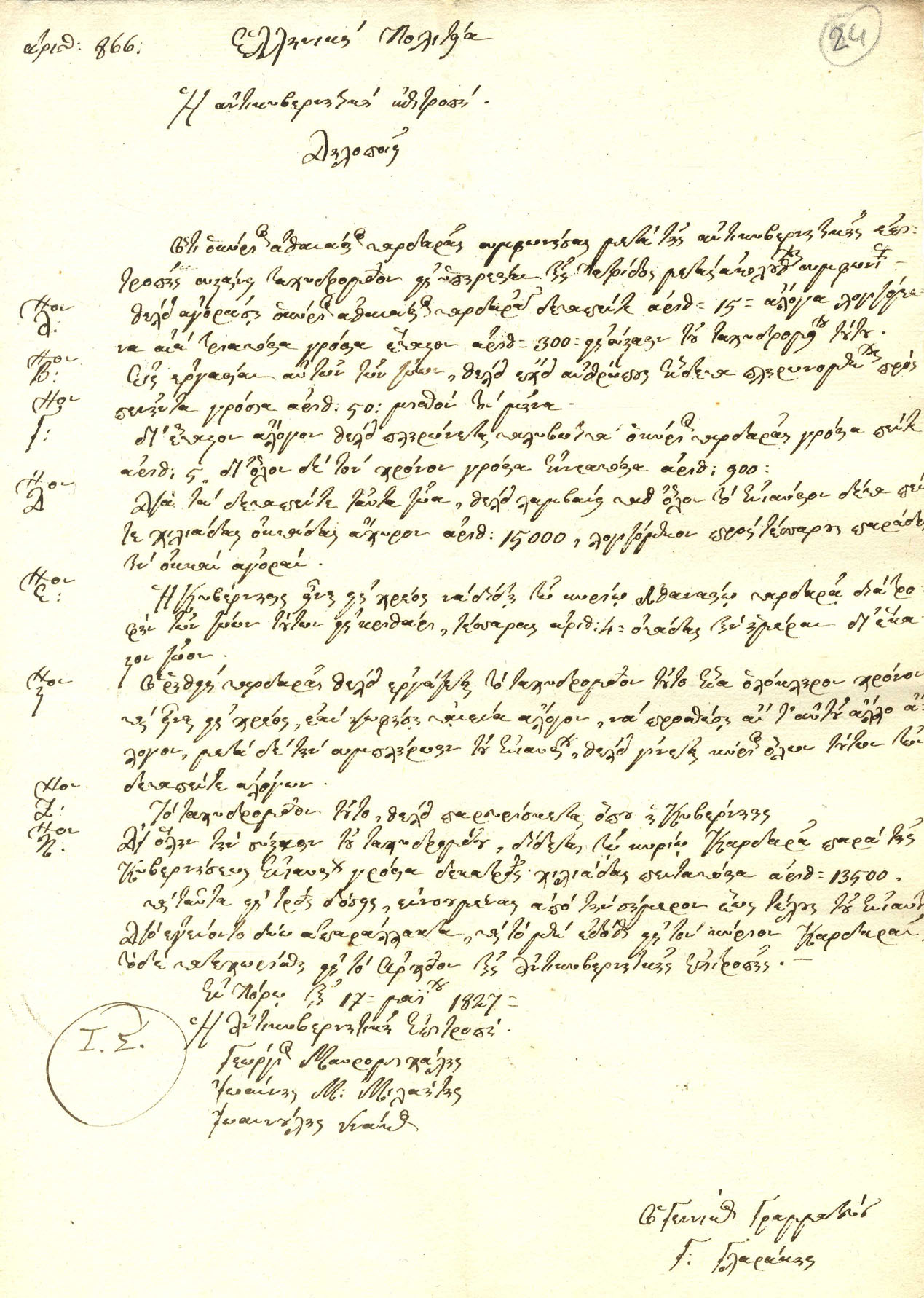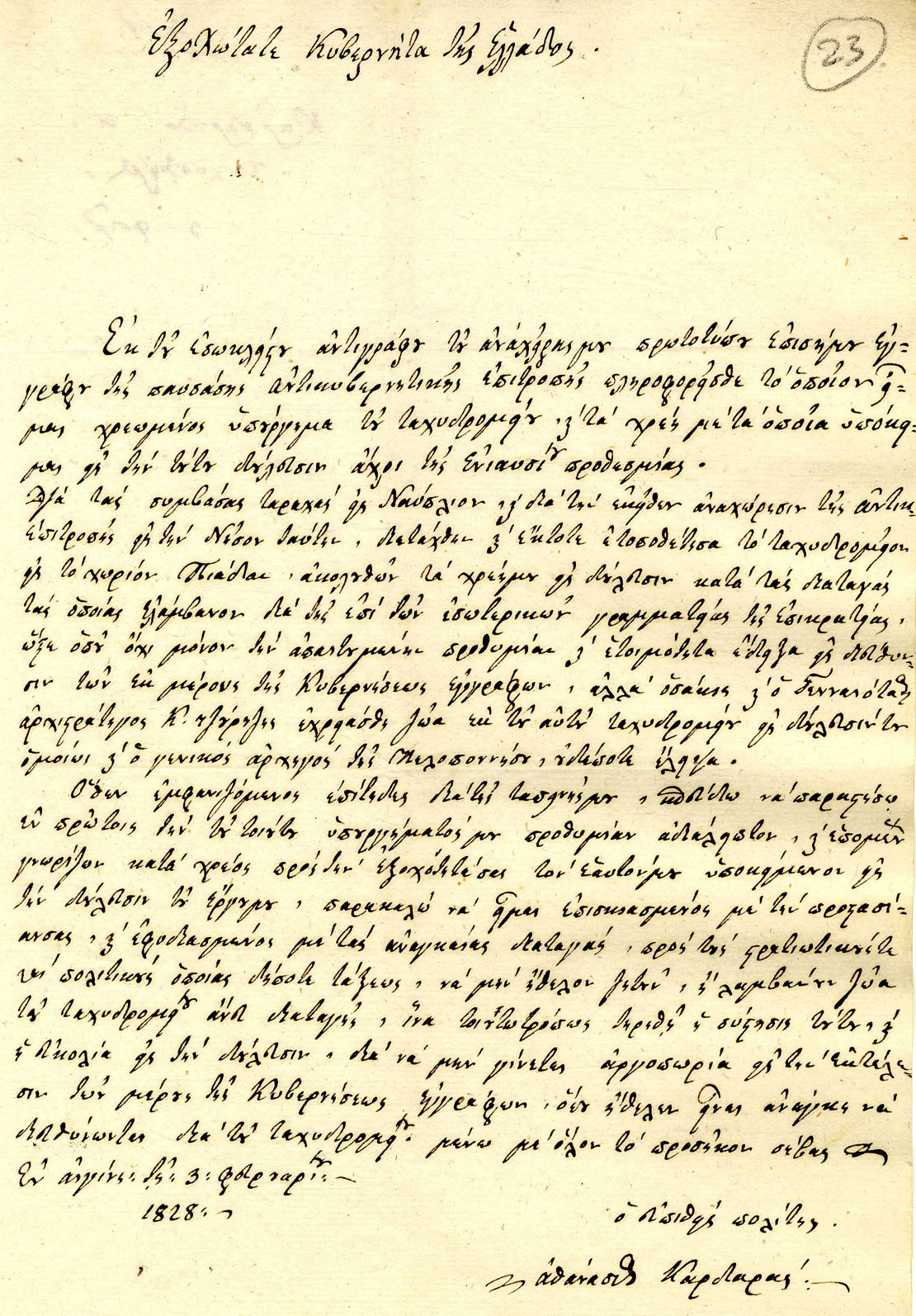 ---
Exhibitor: National Historical Museum, Athens
Exhibit: The Köllnberger's legacy
Ludwig Köllnberger (Salzburg 1811 – Aschau, Bavaria, 1892). He was enlisted as a volunteer in the 8th Bavarian Infantry Regiment and in 1833 joined the Royal Greek Service. He served as second lieutenant of the 6th Greek Infantry Battalion until 1838.
During his service in the newly born Kingdom of Greece, he produced quite a number of watercolours of not more than 25×20 cm in size, depicting all kinds of scenes of the early King Otto's years. Upon his return to his homeland and presumably after his death, his paintings were entrusted at the War Section of the General Bavarian Archives.
In 1909, the Historical and Ethnological Society commissioned the painter Hans Hanke from Munich to copy the entire two-volume collection of Köllnberger's paintings. During WWII the first volume including the original artwork was lost. Today, 41 Hanke's different exact reproductions are on display in the National Historical Museum in Athens.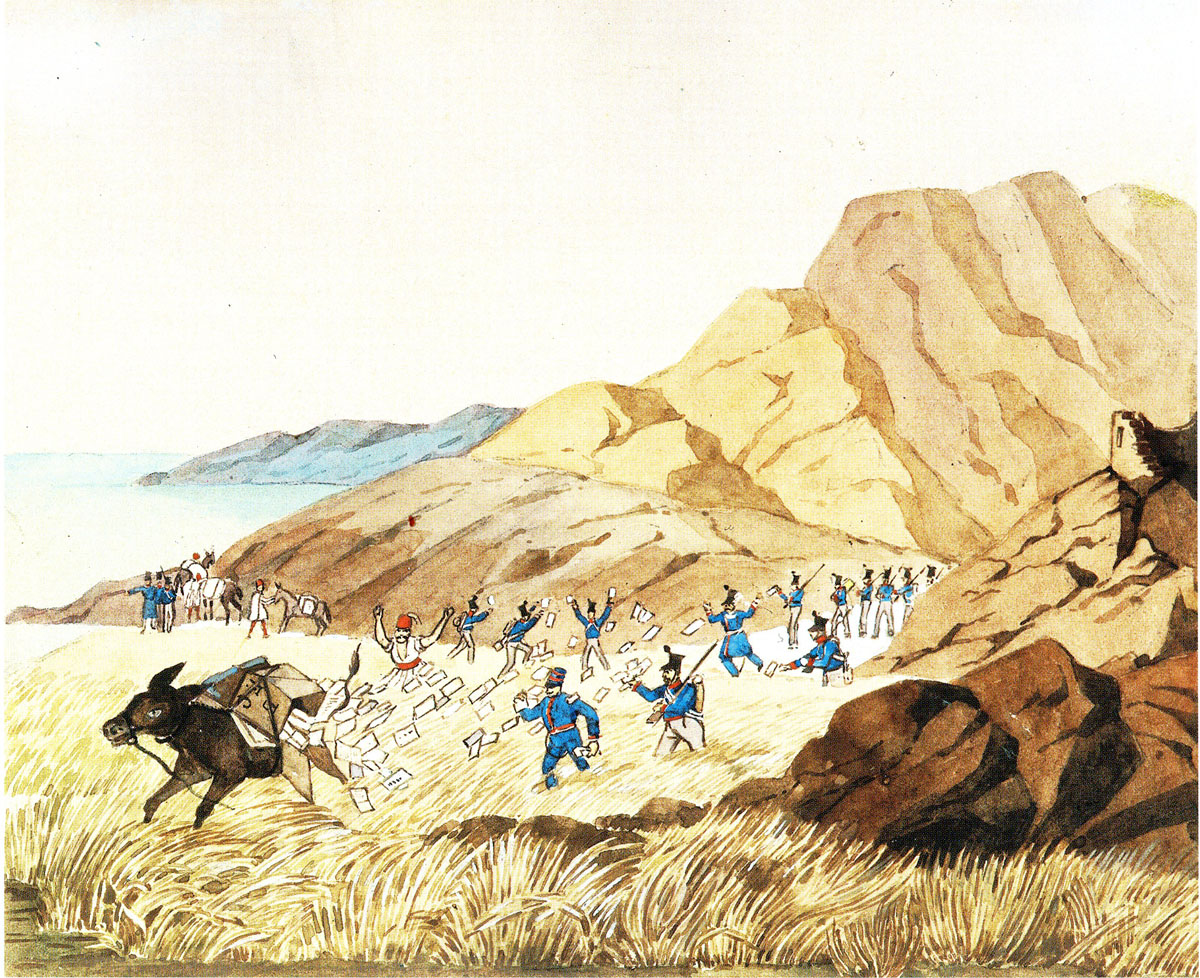 ---
Exhibitor: National Historical Museum, Athens
Exhibit: The Post Office structure (1829)
A document dated 7 May 1829 by the State Secretary (Prime Minister) Nikolaos Spiliadis showing in great detail the Post Office structure and operations in the Peloponnese. At that time, the Post Office in the Peloponnese comprised of its supervisor, a small boat, 16 postmen on horseback and 9 postmen on foot.