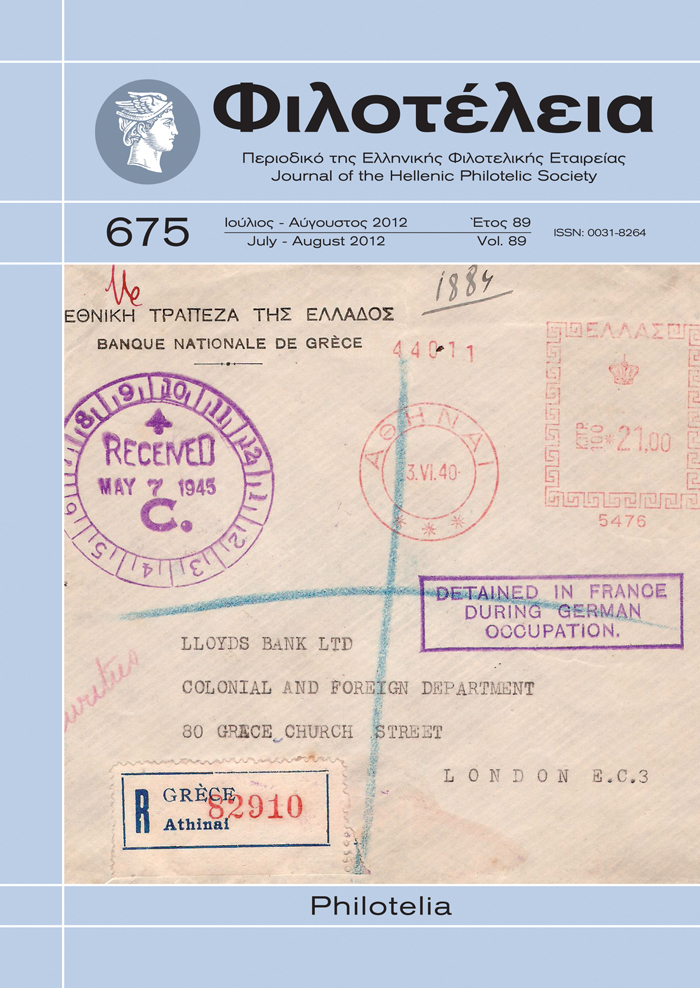 A set of stamps to commemorate the London Olympic Games and a set of miniature sheets to honour two Greek athletes, winners in recent world championships, were issued in July.
For the London stamps a long discussion took place. Initially, the Hellenic Post considered that the price it was asked to pay to the IOC was too high, but at the end it compromised. What was the result? Two beautiful stamps, freed at last from their usual archaic silhouettes, the ones of any imaginable kind. Nonetheless, after a couple of years, and among the thousands of similar designs, no one will remember them. So maybe the time has come to stop paying royalties to the IOC and, instead, consider the Games as a unique chance every four years to honour athletes like Mantikas, Syllas, Kyriakidis or Depastas. True legendary figures who sweated for the Greek colours as very few truly did.
Speaking of these legends, we naturally go back to the miniature sheets, the ones issued for the two athletes who are still active. The announcement, however, just a few days after their circulation, that one of them was tested positive for a banned substance, was quite embarrassing. At the same time, it irreparably exposed the issuing authority, which should have learned from similar incidents in the recent past, thus avoiding too hasty celebrations.
A postage stamp honours a person's lifetime achievement rather than a single accomplishment, which could well be circumstantial. After all, for the latter a medal is awarded, which would be returned if so needed.
On the other hand, a stamp once issued, cannot be returned.