Anthony B. Virvilis (1940-) RDP (2013)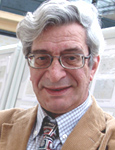 Anthony Virvilis is a retired lawyer specialising in Marine Insurance and living in Piraeus. Like many of us he has been a collector since childhood and is mainly concerned with the role of Health Offices and Lazarets in Greece. For this exhibit he has gained a National Grand Prix and gold medals at International level.
Over the past 50 years he has been responsible for well over 250 publications covering books, articles, reviews, indexes and catalogues, and many have been translated and published in several languages.
His organisational and promotional achievements in promoting Hellenic philately worldwide and Philatelic Literature in general have been extensive and are too numerous to itemise and for these has been awarded in Greece and abroad. He has served as Commissioner and Jury Member for FIP, FEPA and other exhibitions and is accredited for the disciplines of Literature and Thematic Philately.
He has served two terms as Chairman of the FIP Literature Commission (2008-2016). He is a member of the Académie Européenne de Philatélie (AEP), of the Association Internationale des Journalistes Philatéliques (AIJP), of the Berliner Philatelisten-Klub and the Hellenic Philatelic Society (HPS). He has been named a Fellow of the Royal Philatelic Society London and was its Special Representative in Greece for many years. He was awarded a special medal in 2008 for his long-standing service by the FEPA Board where he served for 11 years instituting the FEPA Awards. He was awarded with the Hellenic Philatelic Society Medal in 2012 and the FEPA Medal in 2014. In 2021 he was awarded the AEP European Philatelic Merit Medal by the AEP and was elected HPS Honorary President.
Alexander G. Argyropoulos (1883-1962) RDP (1954)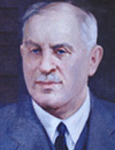 Alexander Argyropoulos was born in London at the time when his father was Greek Ambassador to the Court of St. James. He became an agricultural engineer. He formed important collections not only of the classical first issues of Greece but also of Samos and of Greek postal history. From 1930 he frequently exhibited at International Exhibitions and at Lisbon in 1953 he received the Grand Prix. From then on he occasionally served as an International Judge.
He was a great student and published many articles in Philotelia, several of which were translated and reprinted in the United States of America. From 1953 he was joint-editor of Philotelia. Very importantly he was responsible in 1934 for the Greek section of the Kohl Briefmarken Handbuch.
He was an early member of the Hellenic Philatelic Society and later The Royal Philatelic Society, London.