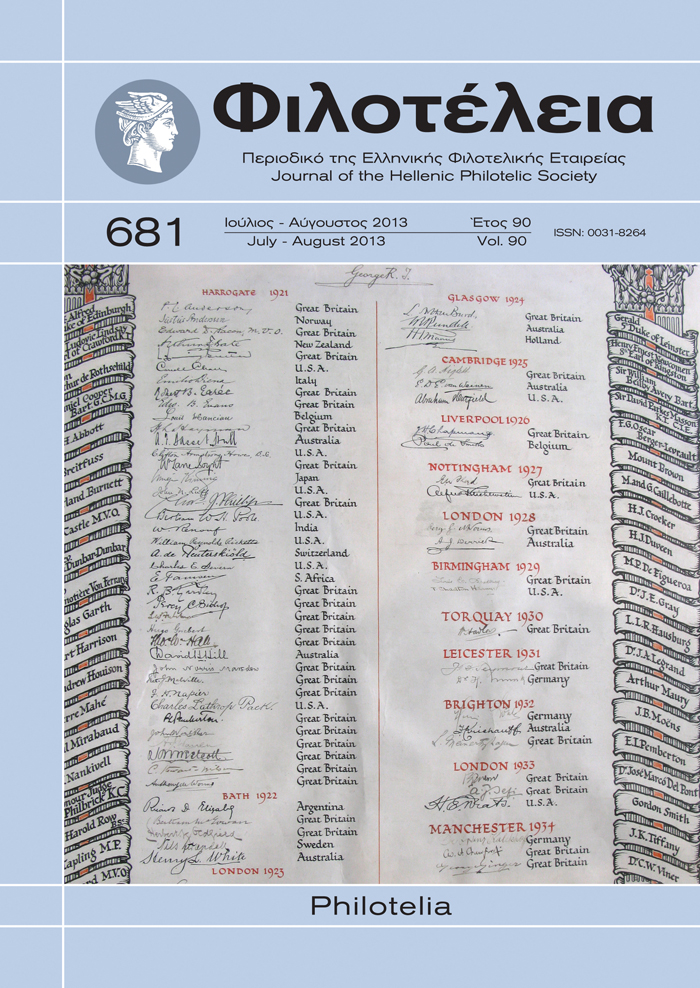 We learn that, starting next winter and for at least the next two years, G&D Matsoukis will no longer be the printers of Greek stamps. At the last open tender, the Dutch Enschedé was the successful bidder and thus secured the next 24-month contract for the production and processing of stamps and related philatelic products of Greece.
The company of Alexandros Matsoukis first appeared in the stamp business in 1983 when it printed the Democritus set, while breaking at the same time the long lived monopoly held by Aspiotis. During the next ten years, Matsoukis took turns in the stamp production with Aspiotis and Moatsos. However, since the Athens Buildings set in 1993, due to the Aspiotis' financial troubles as well as the Moatsos' legal issues, Matsoukis enjoyed an unexpected exclusivity for the twenty years that followed.
The Matsoukis' years were a period of modernization and of concentration on quality. We shall remember it mainly because it brought an end to all kinds of leaks in printer's waste. Their partners in the Philatelic Bureau always have a nice word for Alexandros as well as for his successors, Efthymios and Dimitrios.
The suspension of the cooperation with Matsoukis will inevitably coincide with the ownership change in the Hellenic Post (ELTA) and, most likely, with the emerging new attitude in selecting the themes for the new issues. In fact, given the very poor choice of next September's living personalities, one can never be sure of what to expect!