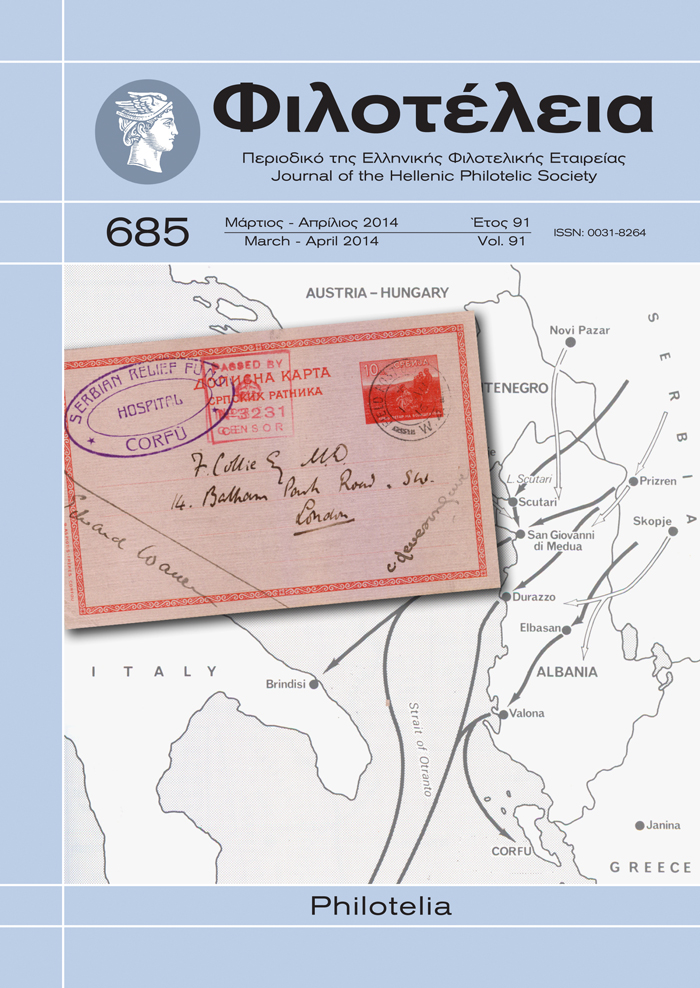 Quite often we dig into our beloved treasures, browsing over and over through a pack of covers, fragments or postcards, either observing a significant or an insignificant detail, or discovering what the last time had escaped.
It is less often than the handstamp of a rural or a city postman sends our thoughts to slip away to a tireless post office worker, into his meticulous uniform, his peaked cap and bag, holding a letter in his stretched hand while waving it and, just in front of him, tο another stretched hand ready to grab it.
A few days ago, the Hellenic Post, in a modest, quiet but very meaningful event, showing a spirit of seriousness, quite rare in our days, remembered and honoured their colleagues who resisted the tyranny of occupation and dared to go on strike, back in 1942. The ones who in conditions unheard of -which so unfortunately and shamelessly are sometimes paralleled with today's crisis- struggled day in day out to care for and preserve the priceless commodity of correspondence, scattered pieces of which we proudly keep in our collections.