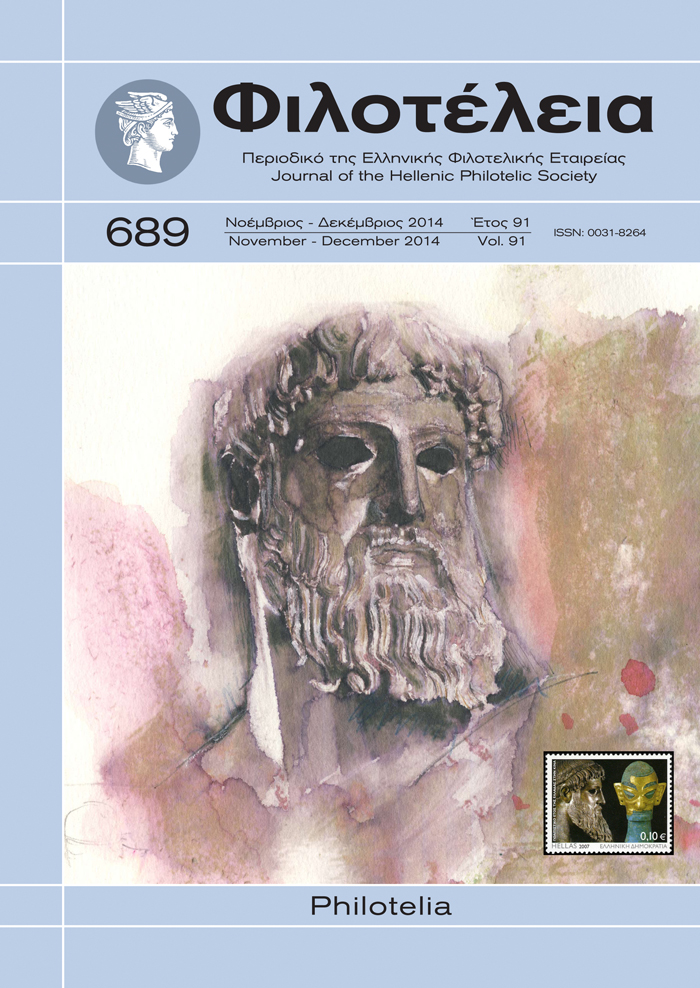 A few days ago, we received from our printers reprint no. 61 in the Philatelic Library series of the Hellenic Philatelic Society. It is titled "The postal history of Athens 1882-1912" and was authored by the late Theodore Papaeliou.
The booklet is a laborious study, of approximately 150 densely-written pages, which the deceased had started back in 1996, when the first three parts were published in Philotelia. For various reasons the project was temporarily abandoned, and its publication in Philotelia resumed in 2011. It was completed two years later, and at the end of the year, the readers' vote rewarded it with the 2013 Stephanos Macrymichalos Award.
The author dealt with a productive period in the history of the Hellenic Post and went a few steps beyond, in presenting the local political history with the eyes of the daily newspapers.
Papaeliou was among the first who dug into the newspapers and pulled out details that shed light on events and personalities that had marked the country's postal and philatelic history. He became the best example for every new researcher who would like to deal with any period recorded in the daily press.