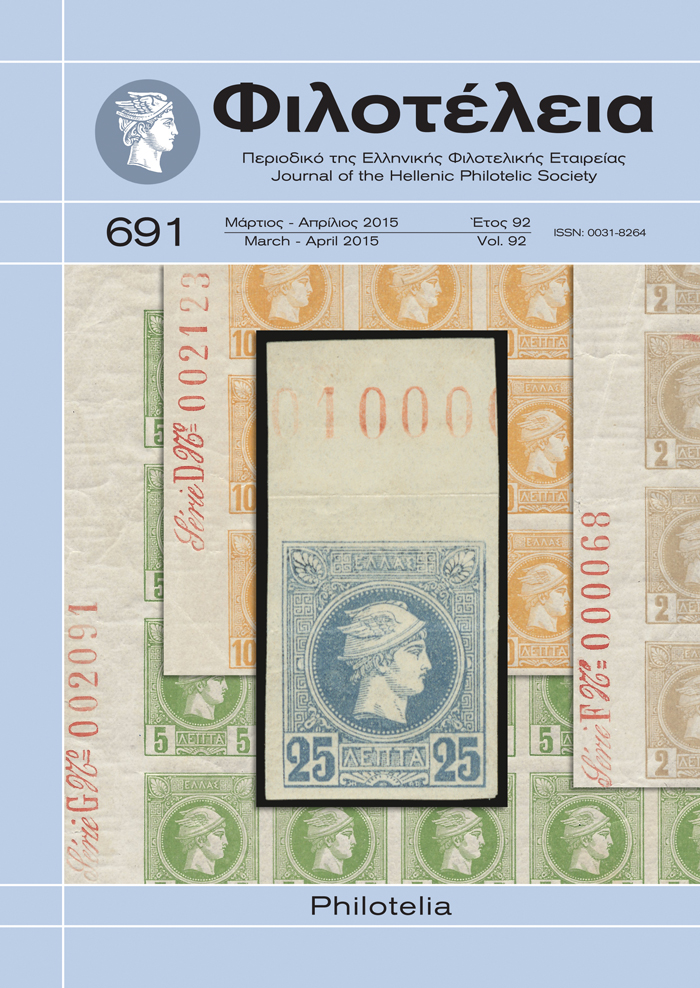 More than one hundred exhibits in Philatelic Literature, including books, catalogues and magazines, have already confirmed their participation in NOTOS 2015, the big international exhibition in November. These exhibits mainly originate from the European South, while some come from other countries outside "Notos". This sizable accumulation was accomplished by a combination of the organizers' exceptional choices:
(a) very low entry fees at 20 euro per exhibit, compared with the 75 in London 2015, 88 in New York 2016, or 60 in Finlandia 2017,
(b) change of the usual requirement for two copies of each exhibit to just one, a particularly strong incentive for participation of large and expensive publications,
(c) ensuring the patronage by the AIJP, the International Association of Philatelic Journalists, the main international caretaker of Philatelic Literature and
(d) equal promotion of Philatelic Literature in relation to the other exhibition classes, which is not always the case in major international exhibitions.
Particular emphasis therefore to Philatelic Literature that incorporates the progress of philatelic research and the dissemination of philatelic knowledge, in other words philately's life-giving spring.