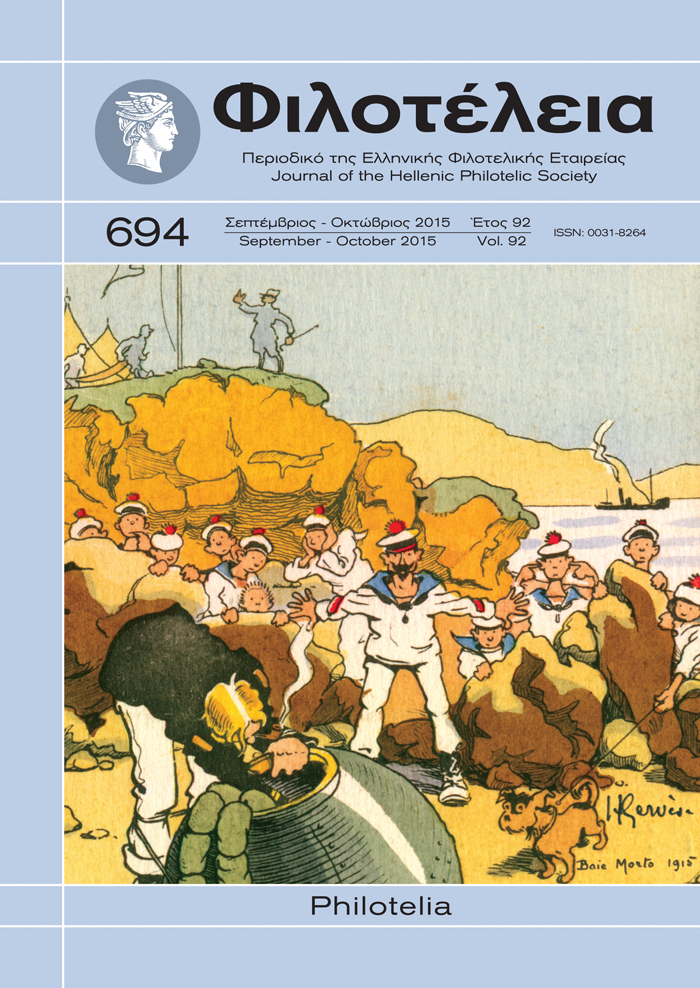 Next month, Philatelic Europe will turn its eyes to Athens, to NOTOS International Philatelic Exhibition, from Thursday 12 to Sunday 15 November.
This year, NOTOS 2015 is the second largest European philatelic event, after the London exhibition in May. There will be 1203 exhibition frames and 126 Philatelic Literature exhibits. The exhibitors come from 36 countries and, most importantly, many of them have already announced their intention to visit Greece, Athens and, of course, the exhibition. They will be joined by the Greek exhibitors, the National Commissioners of the invited countries of the European South, international judges from Greece and abroad, delegates of the Annual General Meeting of the International Association of Philatelic Experts (AIEP), representatives of the National Federations at the annual Congress of the European Philatelic Federation (FEPA), as well as representatives of the International Philatelic Federation (FIP), the International Association of Philatelic Journalists (AIJP), the European Philatelic Academy (AEP), other European Philatelic Academies, members of Greek and foreign philatelic clubs and many good friends from Greece and abroad.
Just a few days before the opening ceremony, the Organizing Committee have almost completed the necessary preparations. They will be happy to offer their guests a bigger and better NOTOS 2015, than the one promised last September in Lugano, when they first officially presented their plans.