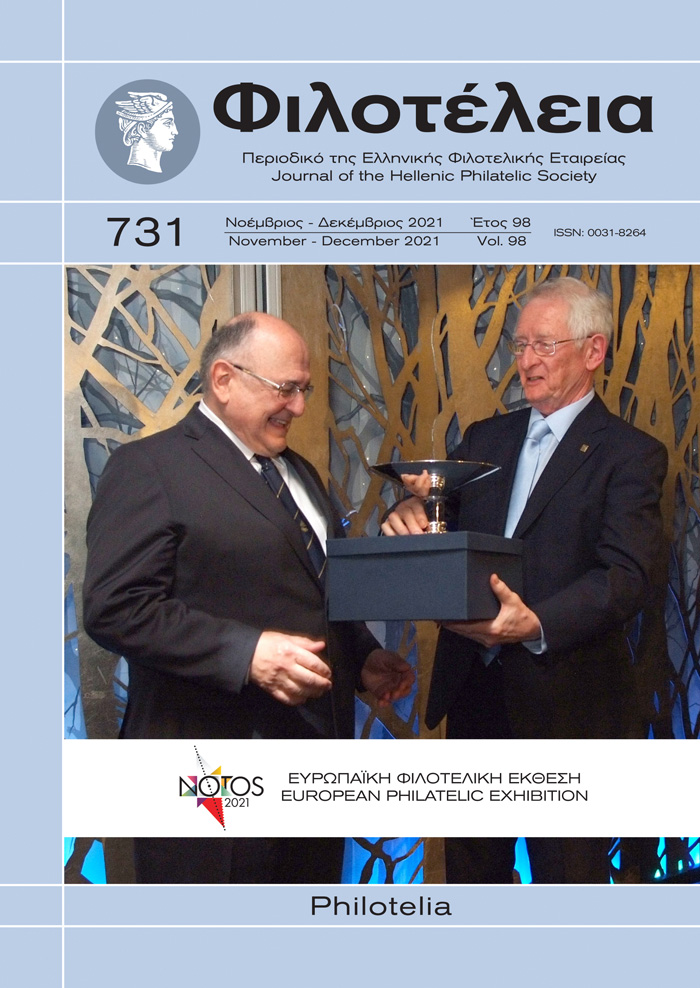 "Happy New Year" warm wishes from Philotelia to all the HPS members, its friends and readers, their family members and their loved ones.
Along with the year that passed, we leave behind the great European philatelic event, NOTOS 2021, having dedicated the number you are holding now in your hands to the exhibition in its entirety.
It is very pleasant that long before the lights of last November's big celebration went off the discussions have started about the next one. A celebration of historical significance for the HPS: the one hundredth birthday of the Society and the journal. The new Administrative Council which will be voted in a few weeks will have quite a project to carry out!