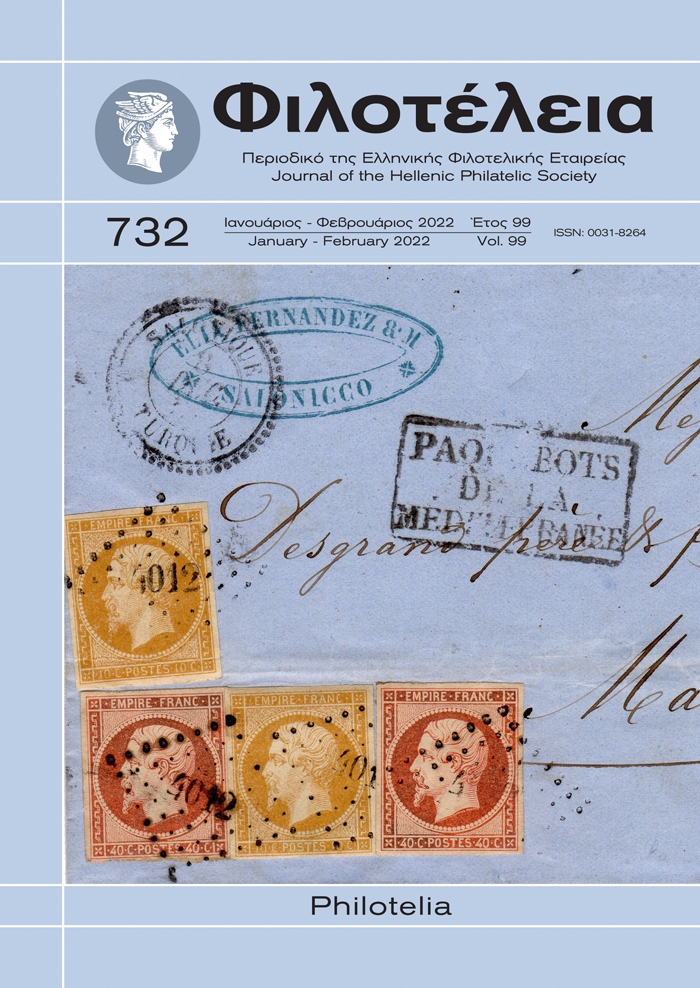 Just as we were bidding a farewell to February, good news for Greek exhibits arrived from London. The Large and the Small Hermes Heads of Louis Fanchini and Anestis Karagiannidis respectively were awarded a Large Gold Medal. The Hellas catalogue received a Gold Medal, the first time for a stamp catalogue in a major international. In addition, Wolfgang Bauer's well-known exhibit with incoming and outgoing mail to and from Greece, 1827-1875, participated in the World Stamp Championship.
Early on in the new year, the Hellenic Philatelic Federation has been exceptionally active. The new Board has placed great emphasis on its presence on the internet and on social media; a build-up of its communications in general. The fact that the "Digital Library" of its website is continuously enriched eloquently indicates its usefulness to the philatelic community. Moreover, the endeavours of the Federation are multifarious and multidimensional. In March, the new revised General Regulations of National Exhibitions will be announced, aiming to help the philatelic associations and at the same time upgrade the idea of the exhibitions in general.
And as far as we are concerned, Philotelia entered its 99th year of publication, looking forward to its 100th birthday and beyond. As you probably realise while browsing through the pages of this issue, the journal continues strong, with new collaborators, new writers and a variety of unique and interesting topics.