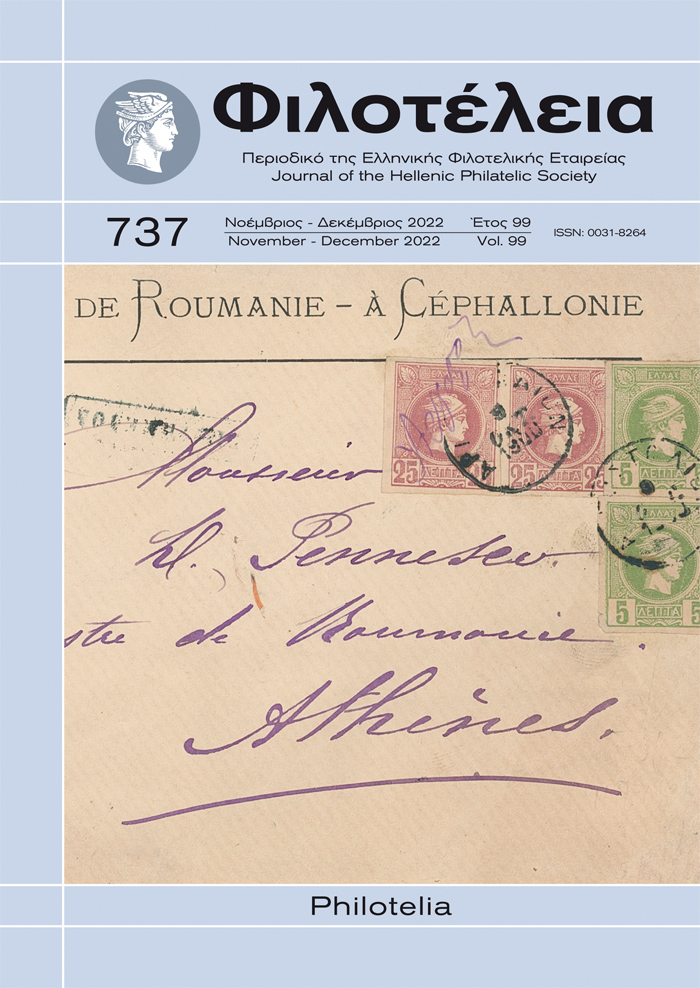 We are pleased to announce to the members and friends of Philotelia that starting from 2023 the magazine will be offered alternatively in digital format, i.e. in a pdf file. Each new issue will be automatically sent to the email address of the digital subscription holder, promptly, without the usual printer and post office delays, as soon as its preparation is complete.
The pdf issue is in full colour, contains mostly high-resolution images, and offers a great search feature. At the end of the year, subscribers to the digital format of the magazine will receive as a gift the annual Philotelia volume in a single pdf file, for even faster search capability, as well as easier archiving of the magazine. Another great convenience of the digital subscription is the zero storage space necessary in our already overloaded libraries.
Given the opportunity, we have to reassure the advocates of tradition, who enjoy reading from printed rather than digital media, that there is no thought whatsoever for the termination of the production of Philotelia in its printed form.
While leaving behind the doorstep of the magazine's ninety-ninth year and entering the last one of its first centennial, the Editorial Board sends to all our readers its warmest wishes for 2023.