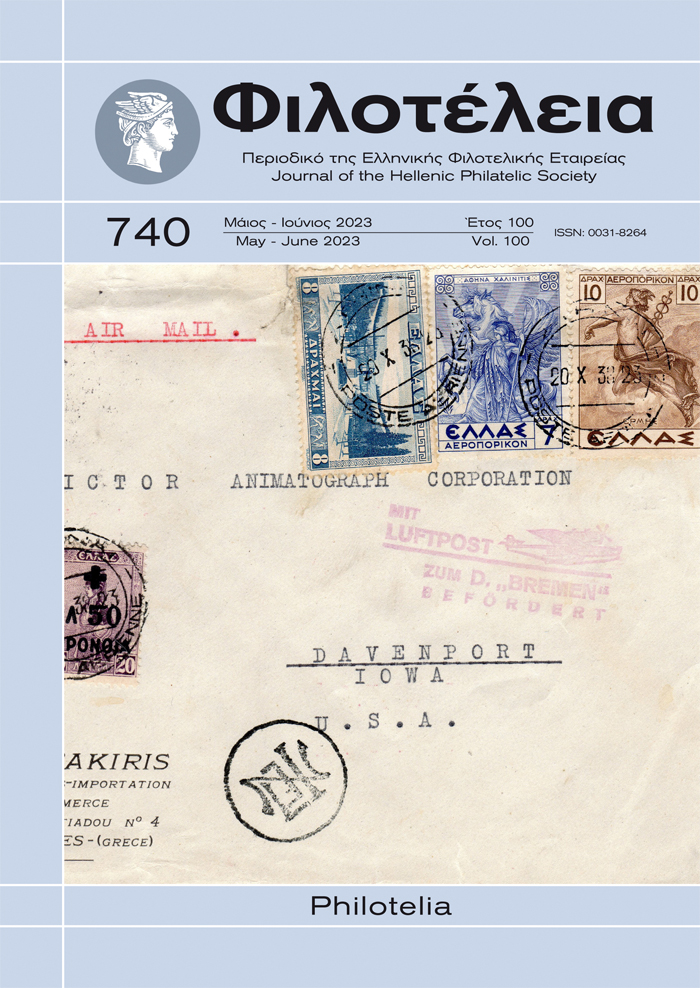 Three new books have increased the Greek philatelic production during the past two months. Three scholars in different disciplines, three projects of completely different orientations have arrived to substantiate our philatelic literature's unquestionable pluralism.
Stavros Andreadis presented a photo album of the highest quality with more than a thousand images of Large Hermes Head stamps aiming to identify the various issues' colour varieties and highlighting this exotic rainbow of the first Greek issue.
Nikos Antypas delivered a monumental work to both philately and the shipping industry, in which he had managed to put together almost all shipping companies which operated in Greece in the 19th and 20th centuries, along with their handstamps.
Ioannis Daes published a concise "encyclopaedia" of the currencies of the time (1800-1875) and the exchange rates between them in annual tables to help the lovers of European postal history to interpret all kinds of postal fees inscribed on postal items.
Three books together, three excellent publications, three unexpected signs of optimism. Enjoy a wonderful summer!