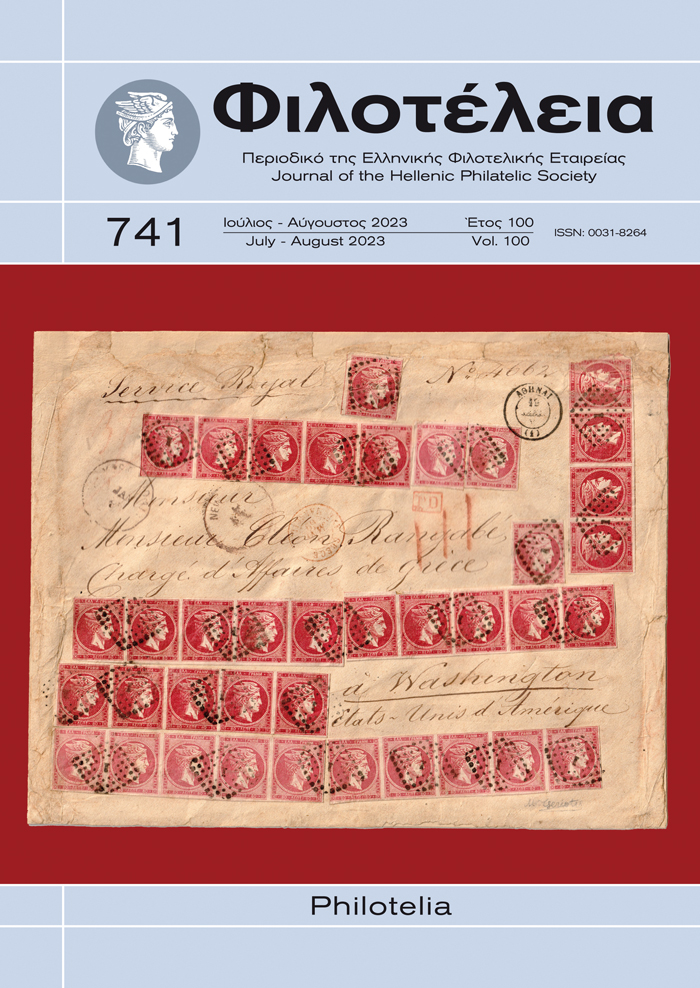 I am under the impression that forgers have gone overboard lately. Recipe one: a very cheap postage stamp (of literally zero value), bearing a non-existent or perhaps existing (but on different stamps) overprint, selling it at a rock bottom price, described as a "private overprint", which fully justifies the fabrication, yet documents nothing at all. Recipe two: an entirely imaginative fabrication, e.g. a block of four with four different images of turtles, of 1.25 euro face value each, year of issue 2023, and country of origin …the island of Mytilene!
Counterfeit philatelic items are traded everywhere: unintentionally or intentionally (cannot be proven), with or without the seller's knowledge (cannot be proven also) on inexpensive online platforms as well as in major international auctions. The difference is that serious auction houses generally protect their customers and in doing so they protect their name and reputation. But what about online platforms, where usually the collector-buyer without the necessary basic knowledge falls prey to a canny seller? Will they be in any way protected when they discover the forgery?
This brief note intends to alert all HPS members and friends, especially the newcomers in philately, asking them to be very cautious. If they have the slightest question or doubt about any item they are ready to acquire, they must contact the HPS family without hesitation. We assure them that the members of the Administrative Council and the older members in general will guide them correctly, with responsibility and absolute certainty.