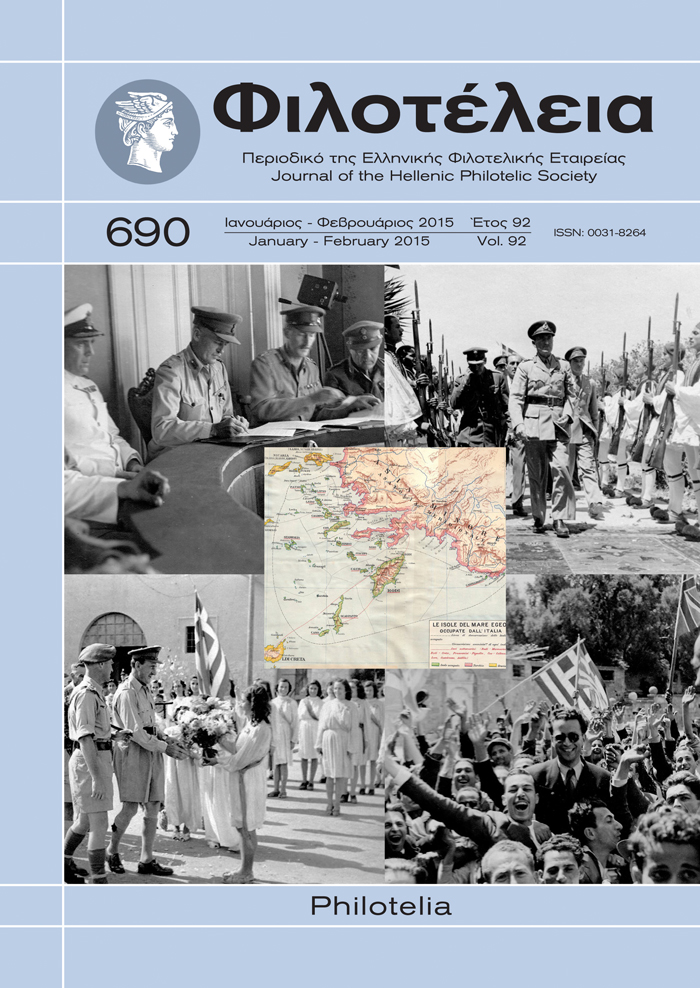 This year in November, we shall enjoy a great philatelic celebration in Peristeri, in which we are all invited. For seven days, a great exhibition hall of 1500 square metres with 800 frames plus display cases will be awaiting us to exhibit our collections, the ones we have created with so much enthusiasm. A panorama of collectibles, with all sorts of stamps and postcards, old newspapers and magazines, gramophone records and cinema programs, coins and medals, model trains and cars, matchboxes, pins and everything else that was at times and for each and everyone of us the object of our desire and our passion.
Shortly after, at the same place, we shall welcome our many foreign friends who will honour us with their presence, in order to admire the exceptional philatelic exhibits they will bring with them. We shall enjoy the company of the commissioners of the 21 countries of the South, the international jurors of the exhibition, delegates from all across Europe for the annual congress of the European Philatelic Federation (FEPA), philatelic experts for the annual general meeting of their International Association (AIEP), members of the International Association of Philatelic Journalists (AIJP) and the long list seems to be endless!
It is not an overstatement that NOTOS 2015 will be one of this year's largest exhibitions in Europe. Who will afford to miss this great celebration?