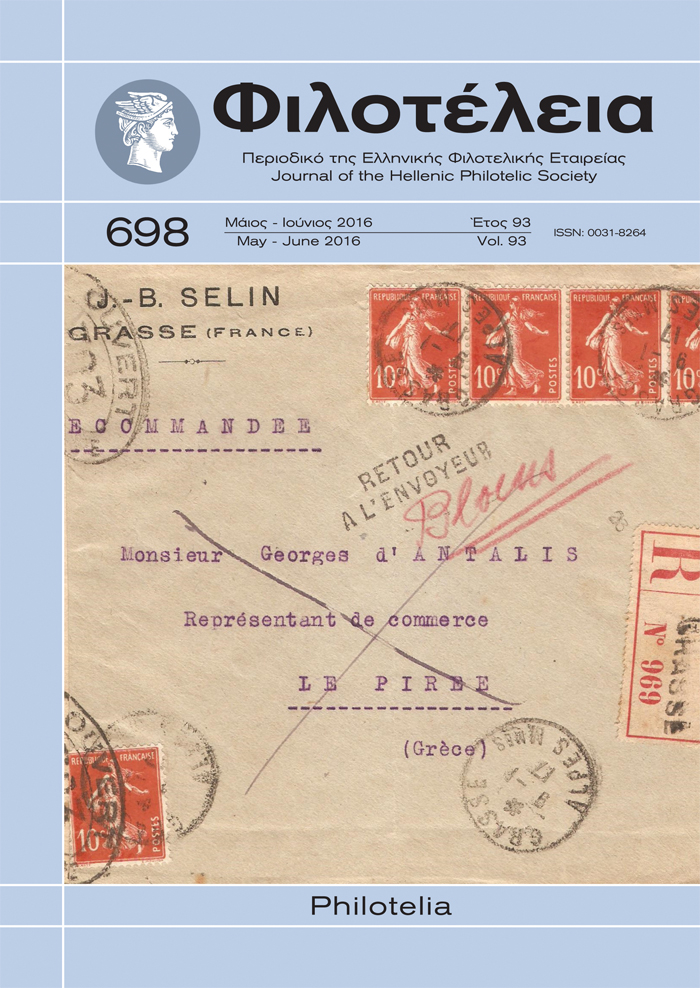 At the highly anticipated great philatelic rendezvous of the decade in the United States, the participation of five top Large Hermes Heads exhibits as well as the most comprehensive of the Small Hermes Heads -all six belonging to HPS members- was a happy coincidence that has never occurred before in an FIP exhibition.
Three of these exhibits participated alongside another fifteen in the Championship Class. This was also a first! It is also quite remarkable that W. Bauer took part with two different exhibits, one of Traditional Philately and one of Postal History, and that S. Andreadis was among the four candidates for the Grand Prix d'Honneur, the highest award of the exhibition.
The other three exhibits, of M. Chauvet, A. Karagiannidis and L. Fanchini, participated in the regular competition classes and impressed the jury with their perfection, scoring 96, 95 and 93 points respectively. The exhibits were presented six months ago in NOTOS 2015 and received the general admiration of the judges on that occasion as well. The first two, in fact, had been awarded two of the three Grand Prizes of the exhibition.
Six excellent exhibits, six outstanding ambassadors of the Greek classical period, in perhaps the greatest exhibition of the decade. In a sea of 4,100 frames, with exhibits of admittedly very high level, one should not ignore the worthy participations of our members T. Arvanitis, G. Sotiropoulos and A. Galinos, whose one-frame exhibit was awarded with 93 points, and was ranked among the top five of its category. Congratulations to them all!