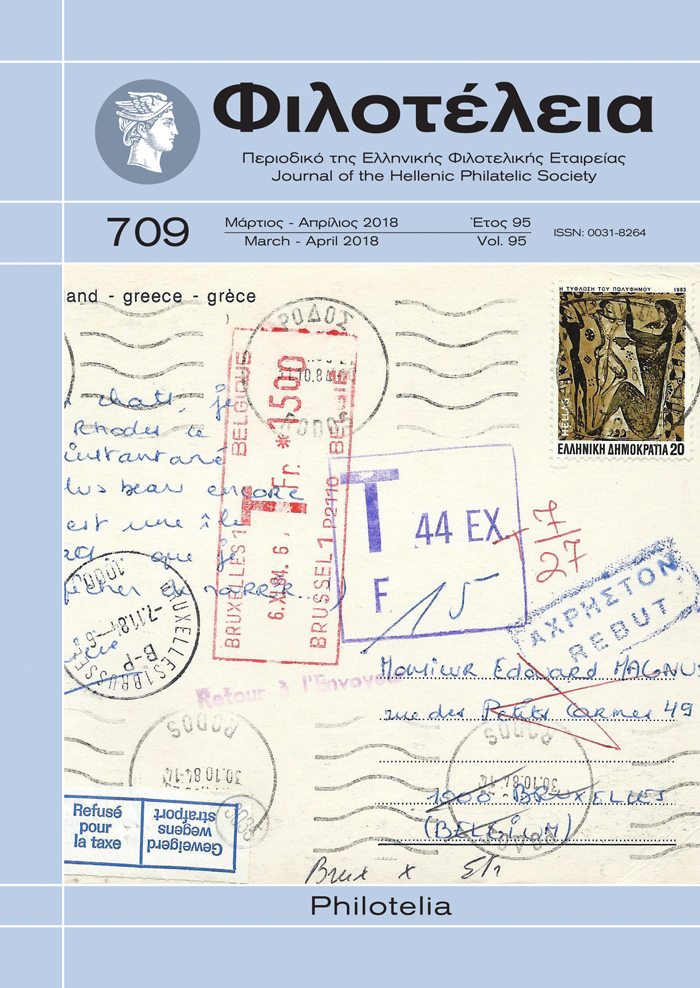 Two very important events have marked our philatelic calendars in the last few days: the National Exhibition in the city of Rhodes and the Philatelic Summit in Sani Resort, Greece.
In Rhodes, the protagonists were our good friends of the Philatelic Union of the Dodecanese. A small and relatively inexperienced group, but with a lot of passion, managed in a very short time to arrange everything that was needed to organise a great national exhibition: the venue, the transfer of the frames, the exhibitors, the sponsors, right cooperations to get the necessary know-how, correct interconnections with the authorities, timely contact with the Hellenic Post. Most importantly: it was a hospitable exhibition, with smiling faces and a friendly atmosphere.
In Sani, the central figures were two: our own Stavros Andreadis and Jonas Hällström RDP from Sweden. Stavros hosted in Sani Resort the biggest international philatelic congress of the year and, most of all, he managed to persuade Jonas to move it from distant Sweden to the beauties of Chalkidiki. Jonas, the person behind the idea and the four previous Philatelic Summits, brought together in Sani seventy of the top philatelists from Europe and the USA in a three-day conference, featuring fifteen speakers, even though it was just one year after the previous same gathering. The setup, the blooming April, the accommodation, the cuisine, the sun and the sea, the personal attention by the staff, they were all delightful. The delegates went home fascinated.
Philatelic Greece looks alive. Quite alive in fact. Notos 2021 has just secured the approval of both the HPS and the National Federation. But more on that …in the next number. Until then, we'll see you on 23 May, at the HPS premises, in order to celebrate its kickoff.