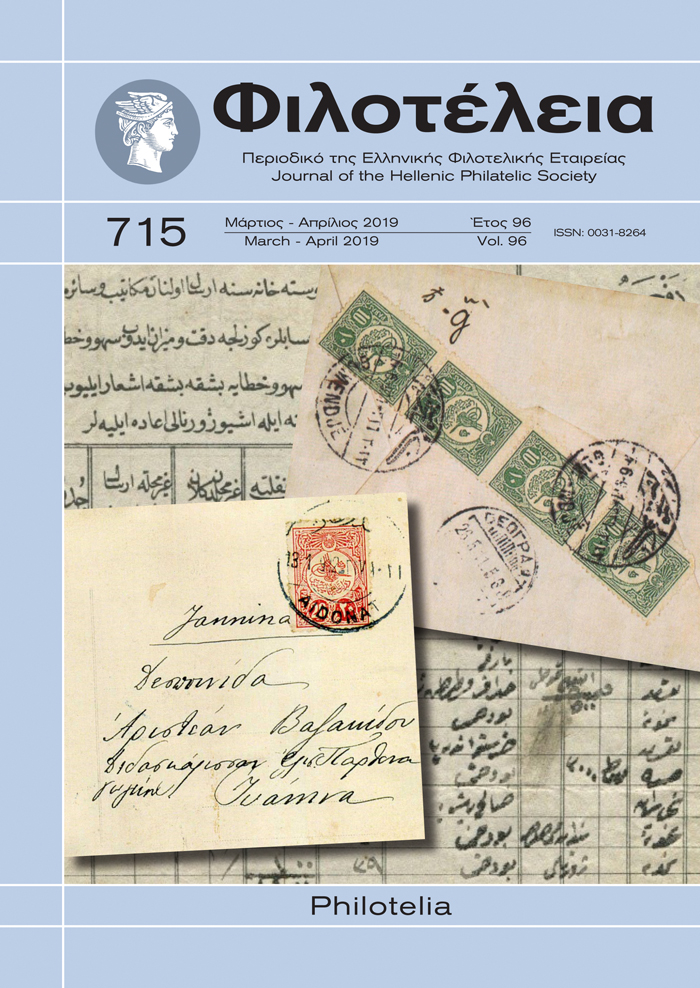 During the past two months the good news came from our neighbours.
The first piece was about the ever-active Romanian Philatelic Federation, which announced Efiro 2019, a national exhibition with international participation, in Bucharest, next September. In this exhibition, our Romanian friends have invited neighbouring Federations, including our own. Efiro will accommodate 300 frames and will be a warm-up for Balkanfila 2020 with 1000 frames, which the organizers are already designing for next year.
Efiro is considered to be an exhibit selection process for Balkanfila. Therefore, the main target is new exhibits or exhibits that have not reached yet the Vermeil Medal level in an FIP exhibition. In addition to the fact that no exhibitor's fees are charged, the motivation for the participation of decent Greek exhibits is great. Examples are the exhibits presented last year in Rhodes in 2018, or the year before in Hermes 2017 or even in earlier occasions. Naturally, the invitation is mostly looking for new exhibits, and more so for new exhibitors!
The second piece of good news is related to the article of the Ottoman post published here in the following pages. The new collaborator of the journal, an award-winning collector, columnist and international judge from Turkey, gives the readers a brief account of the presence of his home country's post offices in regions in times prior to their incorporation to Greece. An important part of the postal history of our two countries is obviously common. Our cooperation, the sharing of information and mutual knowledge means the strengthening and upgrading of the general philatelic profile of the Balkan peninsula and the Anatolia region – a pretty well justified target for both our philatelic communities.