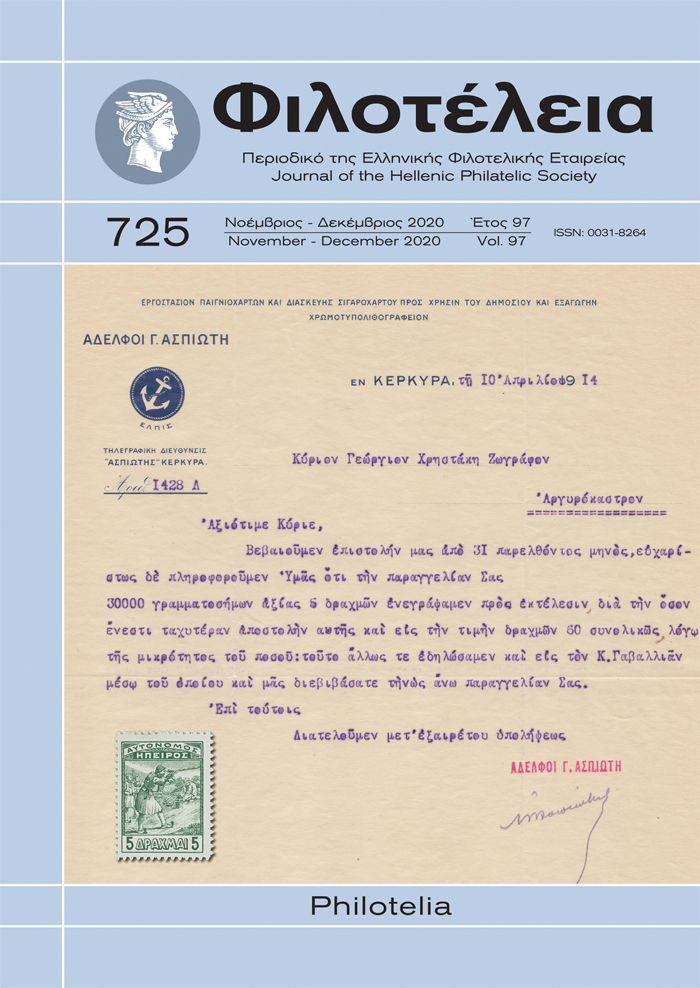 Among the e-mails we received from the Hellenic Post during the past few weeks, we shall focus on the one of 11 December, which announced the cooperation between the Organization and the "Greece 2021" Committee, with further emphasis on the circulation of the stamps scheduled for next year, in commemoration of the 200th anniversary of the Greek Revolution.
The big and pleasant surprise in the video that accompanied the newsletter was the presentation of the stamps of the first anniversary set of 2021, almost two months before their release date, which is due on 28 January. Well before the end of that day, the images of these stamps were almost everywhere. They had already been reproduced on many news websites, social networks, etc.
It seems that the Philatelic Bureau have finally agreed to review earlier decisions and from now on they are willing to announce the upcoming sets of stamps, with all their technical details and, most importantly, with their illustrations; unless the first set of 2021, which we had the opportunity to get to know long before its release, is an exception to the old and outdated rule. We hope this is not the case.