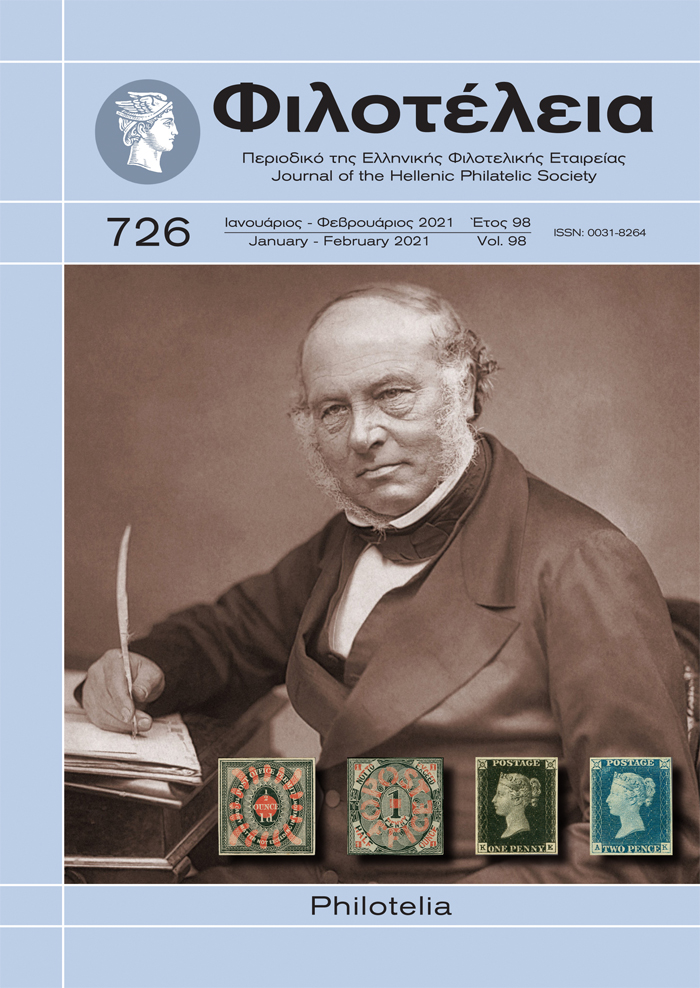 An updated list of international jurors, accredited by the International Philatelic Federation (FIP) was published only a few days ago on their website. For us here in Greece, the alarming detail is that our five representatives in 2015, first because of the losses we suffered (Tsironis, Zafeirakopoulos) and then due to an inevitable transfer to the honorary class (Virvilis), were reduced in 2021 to just two (Thomareis, Galinos).
A juror's accreditation process by the FIP, in addition to being time consuming, requires several and serious formal qualifications. Above all, however, it requires a suitable "philatelic environment" in the country of origin of any aspiring international juror: education, exhibitions, symposia, seminars, etc.
These were mentioned in order to focus on the admittedly withered philatelic environment. During the recent years, thanks to the efforts of the Athens and the Dodecanese Philatelic Societies, in 2017 and 2018 respectively, two very nice exhibitions were held. However, other training events, symposia or seminars were not held at all. A number of presentations of collections or of philatelic subjects in some societies' premises or via video conference – perhaps only by the HPS during the period of the confinement – do not seem to be enough to the extent active societies owe it to their membership.
We need initiatives and collaborations. The twelve months of the coronavirus changed many of our habits. But solutions have been found for almost everything. So let's work out how to improve the current philatelic environment.